Posted by
Shorty
on
Wednesday Aug 11, 2010
Under
2 girls for phone play
,
Adult Baby & Diaper Lover
,
Best Friends Hot Slutty Wife
,
Cuckolding fantasies
,
Family Fun Phonesex
,
GFE Phonesex
,
Granny PhoneSex
,
MILFS
,
Mature Phone Sex
,
Mommy Phone Sex
,
Naughty MILF
,
No Restriction's & No Taboo's
,
PG Mommy
,
Pregnant Phonesex
,
Sissy Boy Phone Sex
,
Submissive Mommies
,
Two girl Phone Sex
,
Young men for Older ladies
,
all phone sex fetishes
,
anything goes
,
cheap phonesex
,
cougars and MILFS for phonesex
,
cougars for phonesex
,
dominant mommies and MILFS
,
free phone sex
,
horny housewives
,
love older woman
,
mommy
,
naughty boys
,
phone sex
,
phonesex specials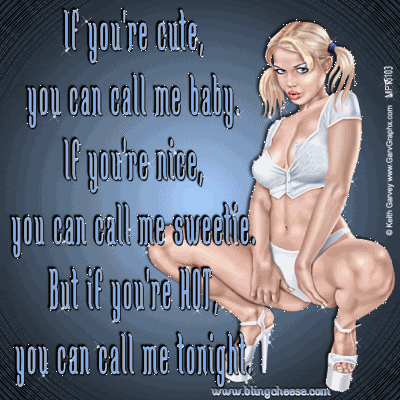 Daily Happy Hour for LiveChat Participants Only: 4:30pm to 5:30pm PST…
Domestic Callers participating in LiveChat get a 2 for 1 special. As an example, during Happy Hour, a caller from LiveChat can purchase 2 sessions with 1 LG at the normal 1 session rate of $22.50 (a $7.50 discount). International callers participating in LiveChat receive this LiveChat Happy Hour special discounted rate of $32.50 (a $7.50 off the normal rate of $40.00) for 2 sessions. This special is available as many times as possible per Happy Hour per caller who has been participating in LiveChat. Both sessions must be used all at once and cannot be carried over or banked. LiveChat Happy Hour sessions can be purchased beginning 4:30pm and all LiveChat Happy Hour transaction processing must be completed by 5:31pm. LiveChat Happy Hour sessions may flow over past 5:30pm, but cannot be initiated after 5:30pm. LiveChat Happy Hours are available for multiple Girl sessions and also for Online Chat sessions, but always based upon the 2 sessions for the 1 session rate.
(Example of the 2 for 1 with 2LG's: 20 minutes of talk with 2 LG's for the 1 session rate of $22.50 per LG = $45…normally $60)
(949) 916-6969
Be sure to cast your VOTE for the hottest chick on the net every 3 hours
♥♥Come join our forum to get the latest updates and events as well as our Live Girls waiting for you to enjoy a hot call from them. Click Here To Join♥♥
Tags : | add comments